Maritime Clusters - Institutions and Innovation Actors in the Atlantic Area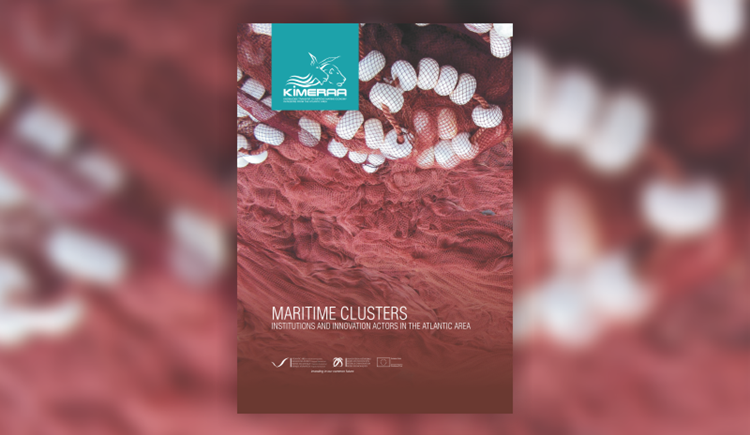 The maritime economy within the Atlantic Area is integral to the livelihoods, food, culture, and identity of the inhabitants of the region. The Atlantic Ocean supports a complex web of onshore and offshore ecosystems which thousands of people rely on for employment, income and food. However, while the Atlantic Area regions are reliant on the ocean for their needs, the offshore ecosystem is largely under researched. Both the socioeconomic significance of the Ocean to the Atlantic Area as well as the growth potential for research based in or around the Ocean need to be researched further to provide an understanding of the tremendous economic opportunities.
The Atlantic Area maritime economies also face considerable challenges on several levels, including: environment, economy, climate change, and many unforeseen aspects associated with these issues. At the regional, national and supranational levels, there is a responsibility to ensure these ecosystems are preserved and valued but also studied to get the most information possible from this resource. The economic value of goods and services provided by coastal and marine living and non-living resources, such as fish, seaweed, beaches, seaports, and shipping lanes, is significant given their contribution to socioeconomic development. Policymakers must seek to provide policy that supports both the protection and development of the ecosystems.
This report, as part of the broader KIMERAA project, provides insight on how the key innovation actors involved in the ecosystems work together within their regions with the long term goal of creating a sustainable network for the entirety of the maritime economy of the Atlantic Area. KIMERAA – Knowledge transfer to Improve Marine Economy in Regions from the Atlantic Area (www.kimeraa.eu) is a European project approved in 2009 by the Atlantic Area Programme, co-financed by the European Regional Development Fund (ERDF). With a partnership that represents four different European countries, this project is being implemented until 2012. The main objective of the KIMERAA project is to build strong linkages between firms and scientific communities, focusing on marine sciences and related activities and contributing to the progress of regional economies in the Atlantic Area.