The Good Practice Guide on Initiatives to Improve Regional Innovation Policies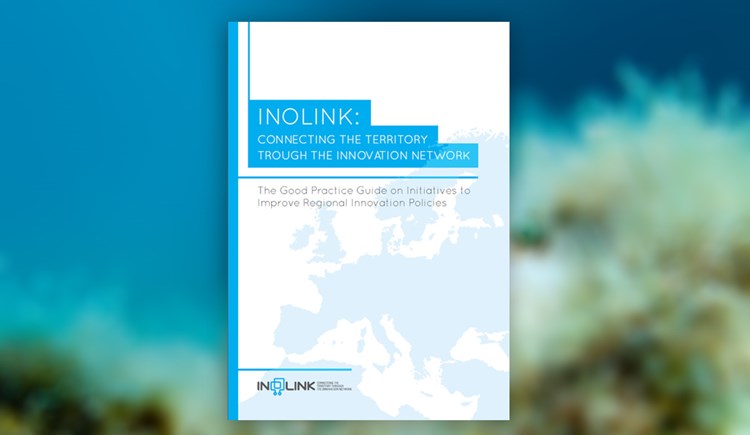 The INOLINK Project focuses on regional policies and practices for the diffusion of innovation.

The INOLINK Project tackles the issue that innovation activities are usually concentrated within a limited number of innovative firms, typically concentrated in certain geographical areas, whilst most of the European firms, generally SMEs, never undertake innovation.

This document will look at the methodology that the INOLINK partners followed while looking at the Good Practices and how this catalogue will fit in with the other activities of INOLINK. A collection of all the Good Practices fact sheets will be presented organised by type and will be the basis of the next INOLINK activity which covers mentoring.
This Good Practice Guide has been produced to assist each partner in the selection of Good Practices which they consider appropriate for successful implementation in their specific region.

INOLINK has already published two main reports. The first publication "Article on Innovation Networks 2011" was a report looking at the importance of Innovation Networks in large, and how each region was performing. Partners were asked to look at active regional networks in order to understand the synergy and dynamic that occurred between the different networks and regional actors. This exercise was important at a regional level to have a first overview of the existing Networks in each region but also to have a first look at similarities and differences according to the region. It was clear from this first report that the regional innovation networks mix is crucial to the regional well being and underpins the way that stakeholders and organisations interact regionally.

The second report "A Study on Regional Innovation Systems in the EU" was a more in depth understanding of how each region performed based on the socio-economic factors. While the Innovation Networks were identified through the first report, the second report attempted to gain an in-depth understanding of the reasons behind the performance of a region. A comparative study based on regional, national and EU statistics was the starting point which was complimented with specific stakeholder interviews and questionnaires. The emphasis of this report was not only to verify the value of national or EU public reports on innovation but also to understand the view of the stakeholders on the performance of their own region, in particular around innovation networks. Both reports were very valuable in helping partners to have an understanding of other regions and the context of the Good Practices they would be presented as well as having a better understanding of regional needs when wanting to learn from other regional experiences.